"Benjamin Button" took my breath away…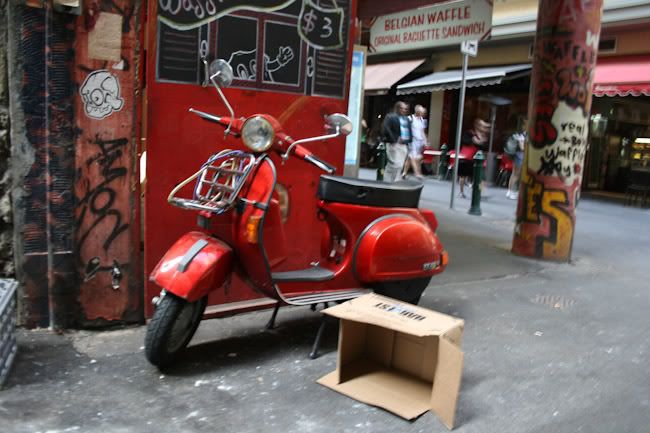 Again in the city, not just to bum around but scheduled to meet someone up.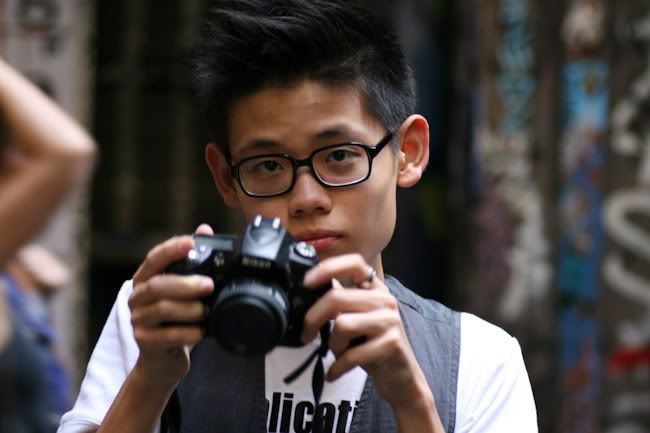 Producer of twofrontteeth.net! Actually meeting up someone from G6 in Melbourne for the first time.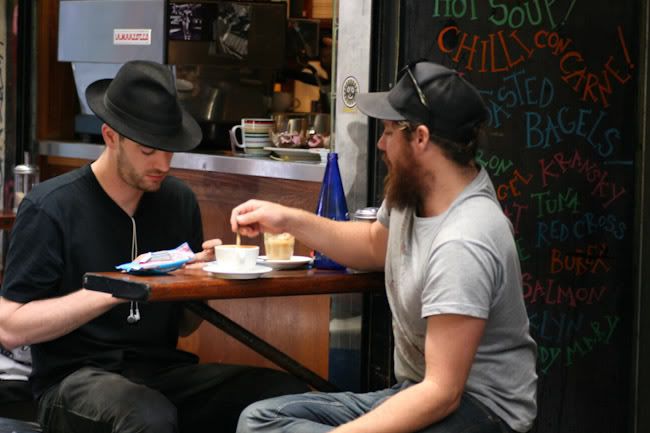 This is the cafe we picked to have something to start the day off. Only if I remember the name..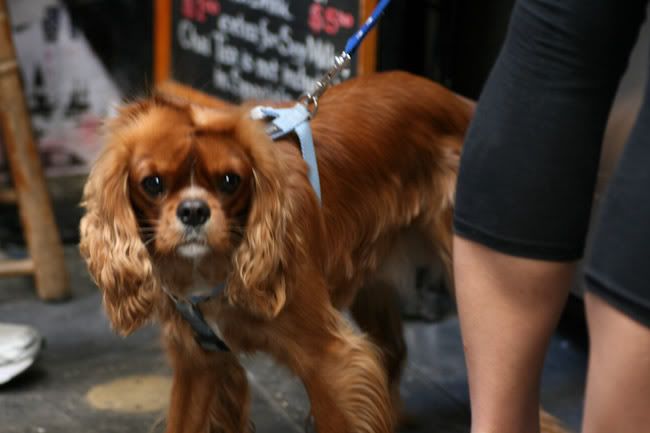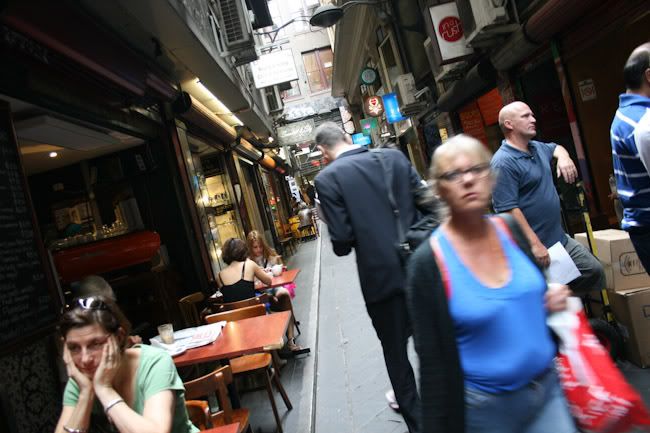 And really, the lanes are ever so intriguing, I love them!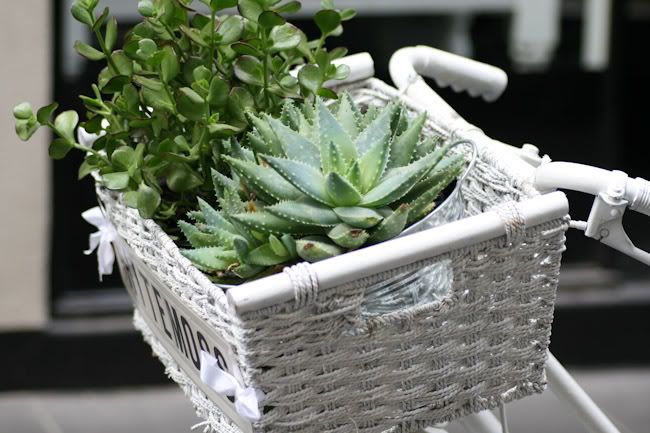 I thought Black and White pictures with a slice of colour needed reproduction.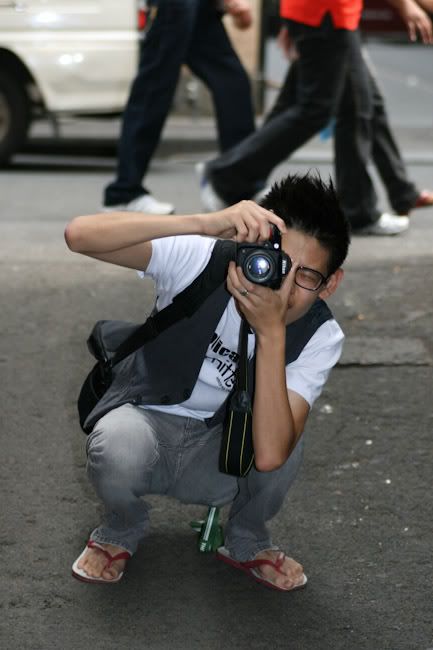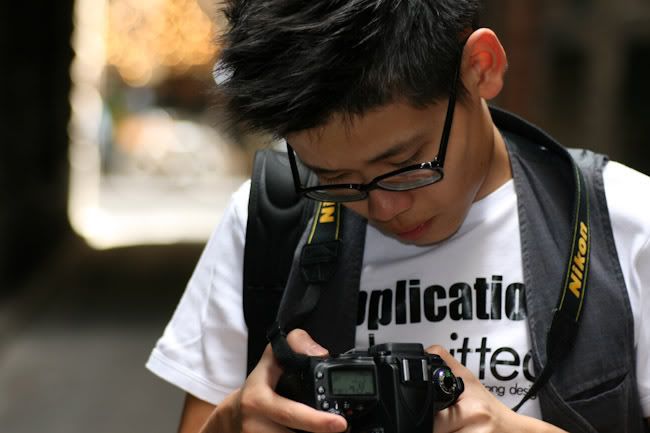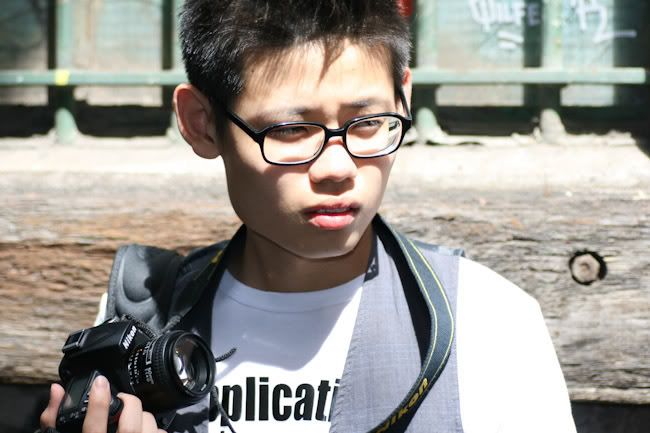 We just roamed around to look for places with good lightings to take pictures.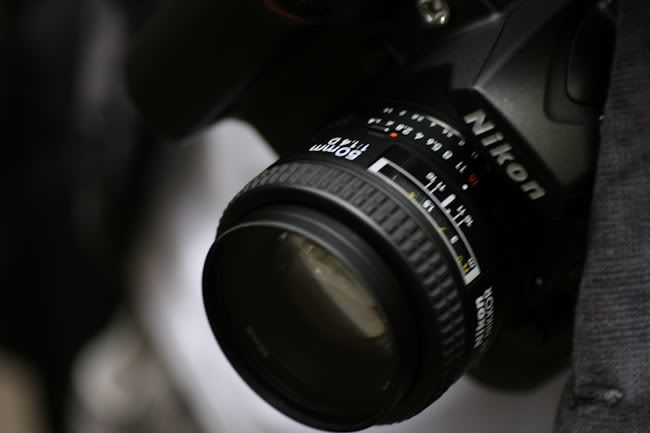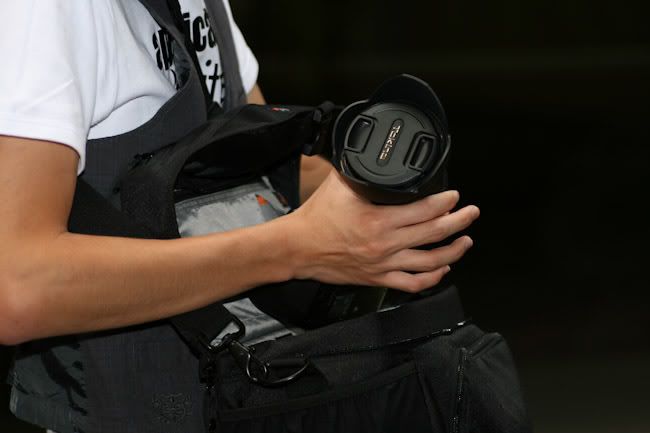 Maybe, someday I will.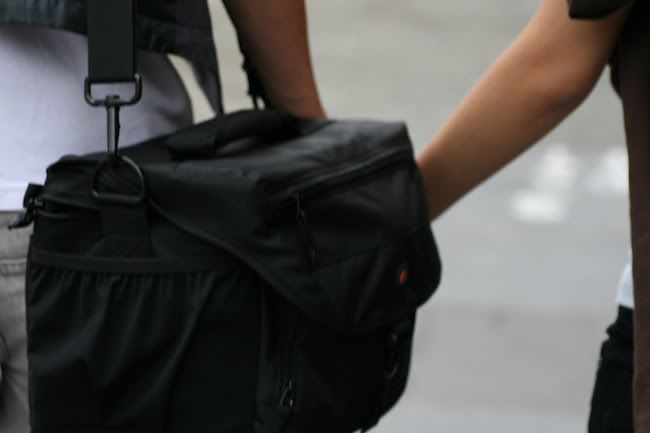 Wei Xiong's angel girlfriend came too and we walked around.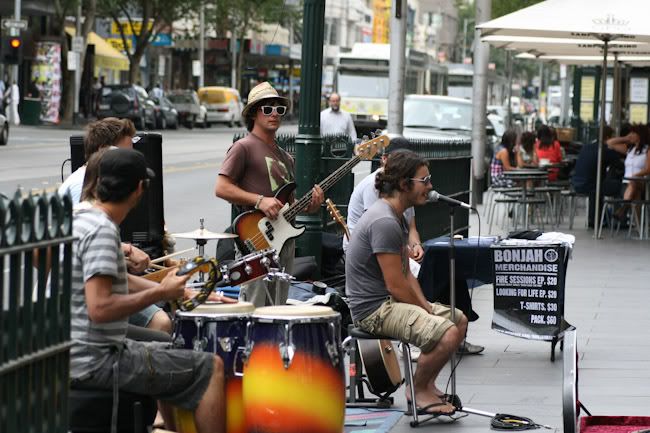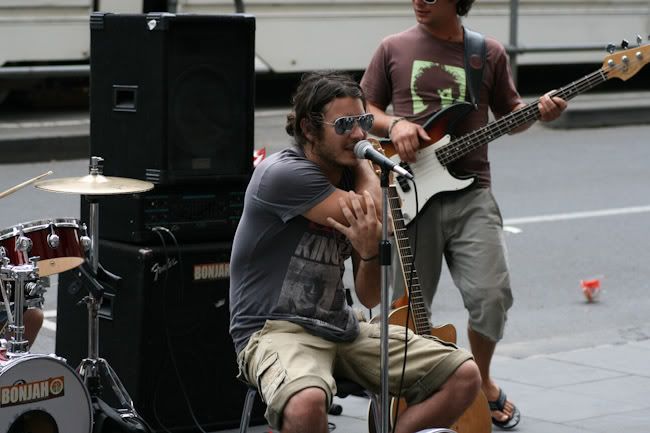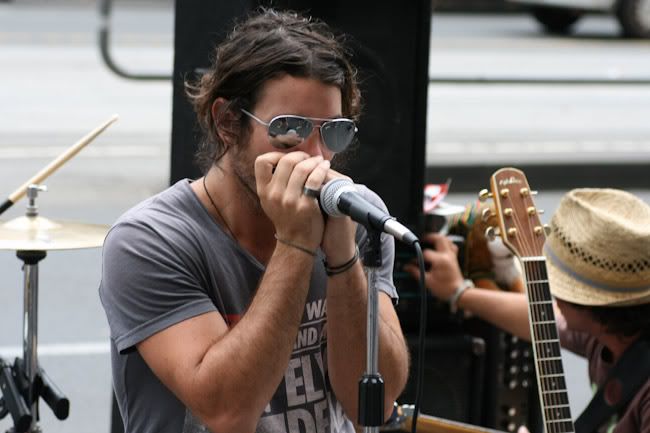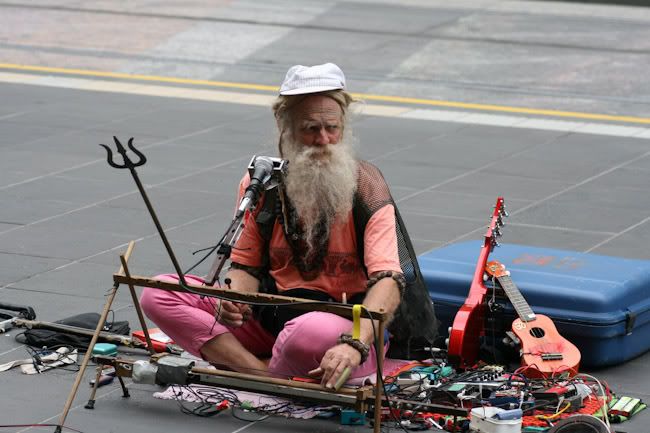 Street performers are just everywhere in the city, it adds more colour to the place:)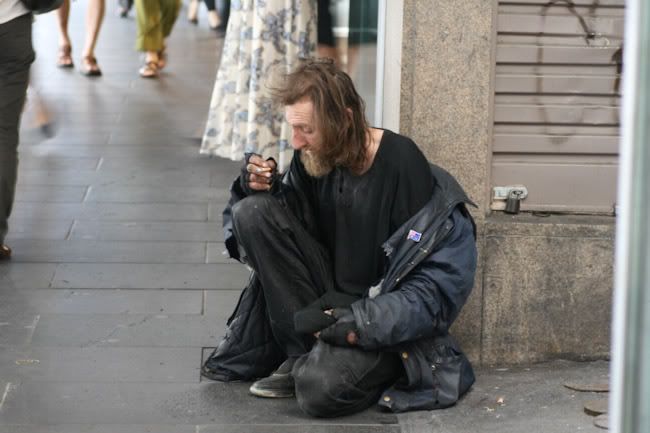 This is the time when a guy passed him a bottle of coke, bless you.
Isn't the LV outlet brilliant??
Later in the evening I met Shu Hao, I have not seen him for some 2 years at least?? Talked about practically everything, had dinner and followed by a casual drink. Apparently we ran into similar situations… being right is the most important thing. I still cannot believe how friday night is in Melbourne, total madness.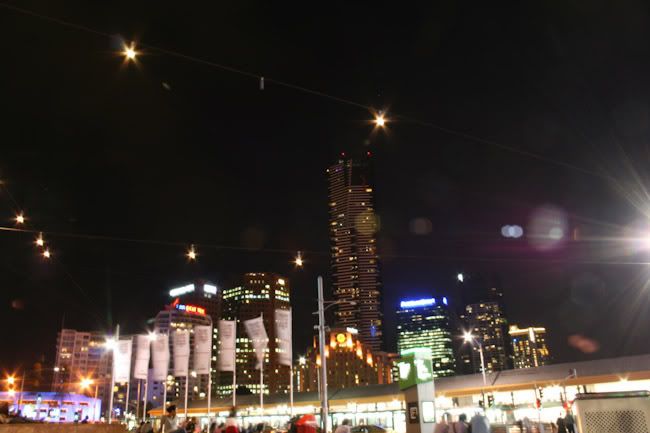 As a result of pathetic transit planning, I came to city late and went back even later, waited for the last train for half and hour and got home midnight, there wasn't even a shadow in my area. Goodnight Melbourne.